Author:
Jeremy Rivera
As a 12 year veteran of the SEO industry and freelance SEO consultant, I have done SEO consulting for major brands, agencies and hundreds of "mom n pop" shops. I specialize in site audits and
SEO ROI/Potential forecasts
.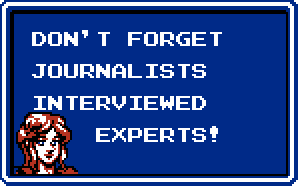 It's a practice that's been around in journalism from it's beginning. If you want to create an article on a subject, then you need to speak to subject matter experts!
Continue reading